What is a Home Inspection?
A professional home inspection is a visual examination of the current condition of a house made by a qualified and certified home inspector. A home inspection doesn't guarantee future condition, efficiency, or life expectancy of systems or components. It's a snapshot of today's condition.
Why should I hire a home inspector?
A home inspection is an important tool in purchasing or selling a home. A home inspector will point out details and provide a final report that outlines details of your property. You'll then understand how serious some of the issues are and what repairs may be needed.
It enables you to make an informed decision about one of your largest investments and avoid costly surprises, by providing you a complete and accurate picture of the home and its systems.
Deferred maintenance can be very costly for a new owner. As well, effective information can be provided for areas that sellers may try to mask (like fresh paint that hides leakage), at Kingfisher, we utilize infrared thermography to assess these kinds of situations. We've all heard the expression "lipstick on a pig". We have the tools and experience to keep you from buying into someone else's project.
What do home inspectors check?
Home inspectors provide an objective and independent analysis of all of the home's 9 major systems:
Roofing
Shingles, roofing steel, flashing
Exterior
Siding, brick, other finishes
Interior
Drywall, doors, windows, flooring
Electrical
Wiring materials, quality of installation
Plumbing
Pipe materials, leaks, seepage
Heating
Age and condition of furnaces
Cooling
Age and condition of AC system
Structure
 Evidence of structural movement or failure
Detailed Reports
All Kingfisher Home Inspection services include a detailed written report of findings that describes the condition of the home at the time of inspection. All reports include high resolution digital photographs of the findings. All reports are delivered online as a PDF.
Please find a sample report below. As you will see, the report is largely composed of photographs taken during the inspection to help illustrate the issues.
Infrared Thermography
Typically, infrared thermography is outside the scope of a home inspection and can be provided at an additional cost. However, at Kingfisher, we are proud to utilize this technology to provide added insight to your inspection at no extra cost. With the ability to identify moisture issues or insulation deficiencies, a home inspector certified in infrared technology can give added value to your home inspection.
What is not covered in a home inspection?
It is common to think that many other home-related inspections are covered under a home inspection, however, a home inspection does not cover many other services.
The following services are outside the scope of a professional home inspection. 
Water quality/quantity
 Requires a specialist in water chemistry
Out buildings (other than detached garages)
Requires expertise in other types of construction (i.e. post and beam for heritage barns)
Swimming pools
Requires specialized training and can be offered by a pool/spa specialist
Well performance
Requires a well technician certificate
Fireplaces
Requires specialized training and a separate inspection.
Septic Inspection
Requires specialized training and a separate Septic Inspection.
Solar/geothermal systems
 Requires a specialist in this field
Geotechnical conditions
Requires an assessment by a geotechnical engineer
How long do home inspections take?
What should I look for in a home inspector?

You want to be confident that the home inspector you choose is qualified, experienced, conscientious, and working in YOUR best interests.
Do your research. Look for these attributes:
Qualifications, certifications and training 

Is a member in good standing of at least one national Home Inspection organization.  Continuing education is critical! (I belong to both CAHPI in Canada, and ASHI in the States).
Infrared-certified inspectors understand how to interpret the temperature info from an IR camera, into moisture terms. This is subject to errors and omissions! 

(I have both these qualifications).

What qualifications, certifications and training does the inspector have? (College diploma, and over 1000 homes inspected to date.)
How many years of home inspection experience does the inspector have? (Since 2015)
Does the inspector have related work experience? In what field? (Engineering, construction, forensic engineering).
What professional organizations does the inspector belong to?  (CAHPI, ASHI, PHPIC)
Is the inspector fully insured?  (Yes)
Benefits of attending your home inspestion:

Have an in-depth understanding of home conditions
Yes. It is highly recommended. Your home is a major financial investment. By attending your home inspection, you'll gain a more in-depth understanding of the condition of your home and its systems. (If you can't attend, payment in advance is required).
Ask follow up questions and stay informed
When you attend your home inspection the inspector can point out details as you move around the home and examine different aspects of the property. You can also ask follow-up questions about the issues your inspector spots to find out how serious they may be, or what kind of repairs might be needed. It's good to learn which repairs should be done immediately, and which ones can wait a few years.
Gain more context
Even though you will receive detailed information in the formal report, being present on site gives you considerably more context, which will help you better understand what it means for the property as a whole.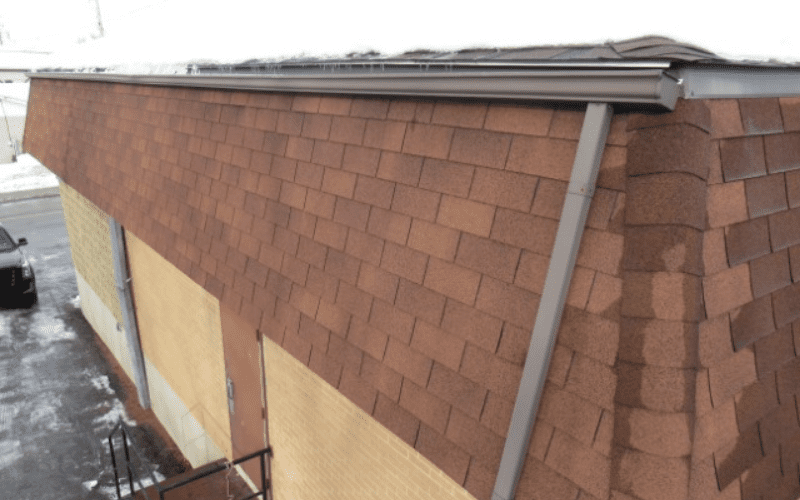 Commercial Inspections
Kingfisher proudly offers both residential & commercial inspection services. .