Added Value for the Best Service
Rates are independent of location
We do not charge for extra mileage, unlike many other home inspectors.
Infrared thermography
Typically, infrared thermography is outside the scope of a home inspection, however we proudly utilize this technology for no extra fee to provide you with much needed added insight.
High quality reports
Our reports are heavy on photography and minimal with text without the use of jargon. Our conclusions tell what the problem is, whether it's minor or major, and how soon it needs to be addressed.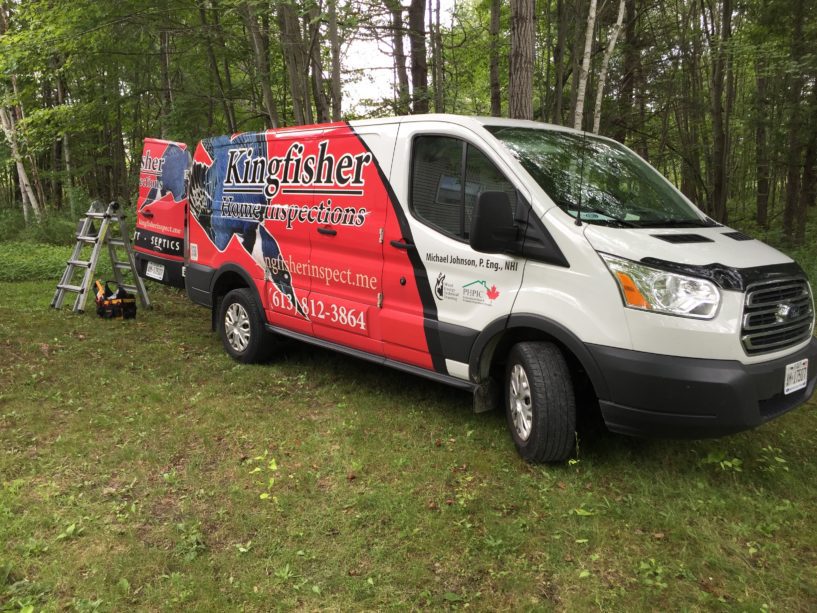 Years of Relevant Experience
different inspection clients served
What People Have to Say… About Their Home Inspections in Ottawa

" Great guy, very knowledgeable and has a very high level of expertise. Very thorough, precis, and does not cut corners. Gives honest opinions and recommendations. Inspection report is very detailed with pictures and recommendations as well. Would recommend to anyone in need of an inspection.
After moving into the house I had a question i figured Michael would know the answer to. I emailed Michael and recieved a prompt reply with an in depth explanation. Would give 6 out of 5 stars if I could. "
ANTHONY IAFELICE

" This experience with Kingfisher Home Inspections and Michael Johnson has renewed my faith in companies with knowledge and great customer service. I got my money's worth and more. The detailed home inspection of 3 hrs then went on to a one on one review of the findings to then receiving the full report sent by end of the same day. I am a woman on my own but never once felt like I was asking too many questions. Michael showed me great respect, and not only adeptly investigated my property, but gave me the knowledge on how to make the improvements I want to. I hope his expertise can be appreciated by many more. "
GLORIA SIMPSON

" Fantastic service. Michael was accommodating to our schedule, and promptly answered our queries. He was professional and timely. I highly recommend. "
MERCEDES FCALLEJA

" We are very pleased. Michael is professional, thorough and provided a report promptly. Great customer service, answered many questions. "
JEFFREY STARKELL
Your One-Stop Home Inspection
With Kingfisher, you are choosing clarity, transparency, and significant value for one of the most important financial decisions you will ever make.
Home Inspections
Single family home, town houseunit, and cottage home inspections availible.
Commercial Inspections
Kingfisher proudly offers both residential and commercial inspection services.
Please use the contact form below to ask any questions you may have.